Plastic Chicken Coops
›
Plastic Chicken Coops
Maintenance free. Plastic chicken coops have many advantages over wooden ones,
100% made from Eco Flex recycled plastic and wood Fibres These plastic chicken coops are strong long lasting and can be quickly hosed down for easy cleaning.
Will out last timber chicken coops many times over and meet all currant animal regulations.
They won't rot or split, and are maintenance-free and will never need painting or preserving. Making these plastic chicken coops Tough, durable and very strong they are steam cleanable and non-absorbent.
High resistance to chemicals means you can hose out your coops to eliminate germs and bacteria.
All of our plastic Chicken Coops and plastic hen houses come with 10 year warranty.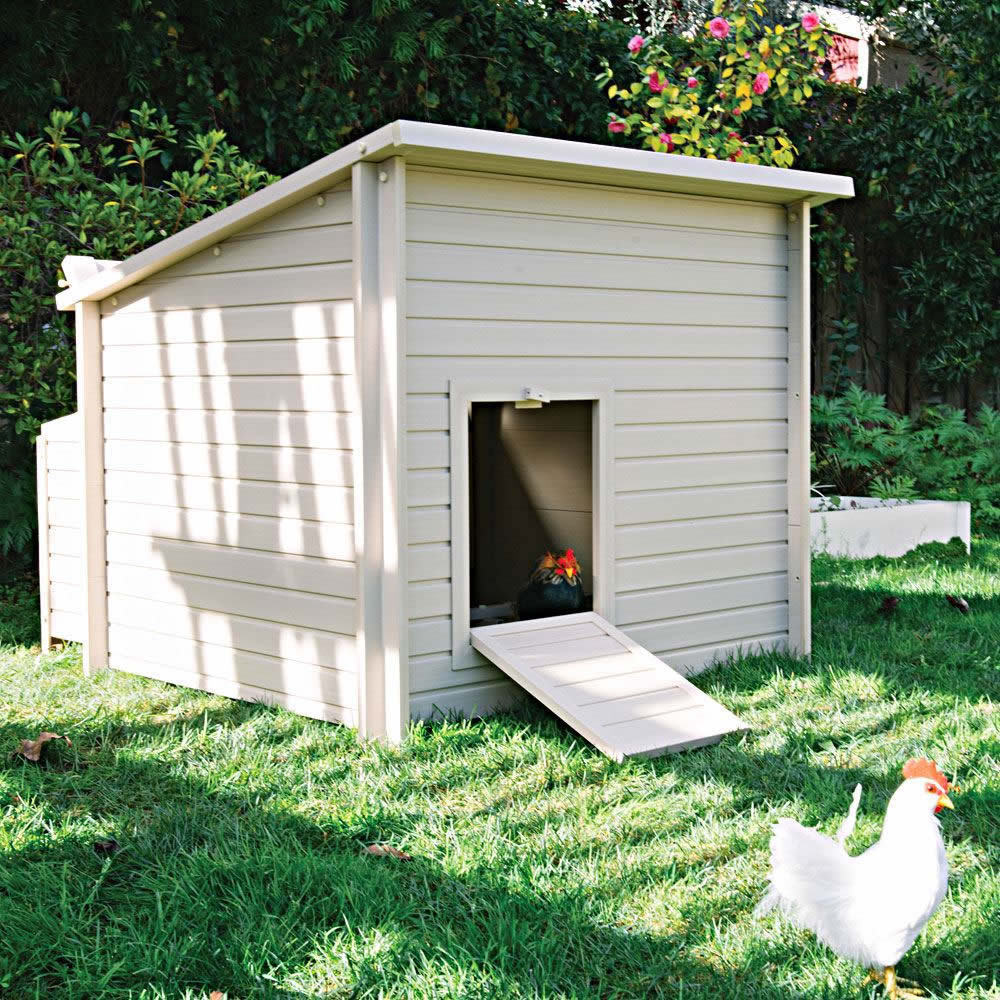 ›
Plastic Chicken Coop and Run 3 hen house Maintenance Free No tool assembly